A life with dignity and possibilities - for disabled children

The Children's Association do everything within their power to help those who need it the most. Our primary target group are vulnerable children. The largest part of this group are those living on the streets, orphans and also those in need of medical care, the minority of this group are those often forgotten by the rest of society...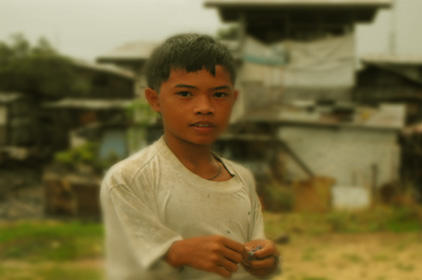 These are a group of children, who in addition to being poor, exposed plus abandoned by their families are also disabled.
The Children's Association expresses tremendous concern for this extremely susceptible minority group and have addressed and adopted a number of carefully developed activities and strategies. Our local partner 'The Organisation for Disabled Children' in Cebu is doing a wonderful job in including this group in their society and we are doing all we can to support and maximise contribution and growth within.
These children count upon us to give them some quality of life. This group is, perhaps, the group who need us the most, however it is this group that is perhaps the most time-consuming due to a high demand in resource. It is with this in mind that we ask for your help - we 'can' give them a better life and you can help us do it. Don't you think they deserve it.